Editor's note: Posts from the Community is the place for community announcements and event postings. If you have a community-oriented event you feel our readers would be interested in, please submit here.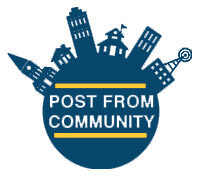 On Saturday, Jan. 7, 2023, longtime Amani resident Elizabeth Brown was sworn in by Milwaukee County Circuit Court Judge Kori Ashley at Dominican Center.
Brown has been active in the Amani community for years, including work as Amani United's Education & Family Well-Being committee chair and the Friends of Moody Park chair. She recently spearheaded a makeover of the Moody Park basketball courts and has been paramount in the parks revitalization for many years.
According to Brown her "first revitalization plan strategy [as AU president] is to continue to bring culturally appropriate education, events and trainings to our community."
Also honored at the inauguration, was longtime Amani United board member and former president Jarvis West and the 2022 Amani United Ambassador Council members.