Editor's note: Posts from the Community is the place for community announcements and event postings. If you have a community-oriented event you feel our readers would be interested in, please submit here.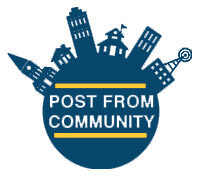 Milwaukee law firm Mingo & Yankala recently released a data study that revealed Wisconsin's most dangerous stretches of road. Out of the top nine most deadly roads listed, five of them are here in Milwaukee.
The analysis used crash data from the National Highway Traffic Safety to identify which five-mile stretches of road in Wisconsin have had the most fatalities over the last 20 years.
Based on that report, here are the Top 5 Deadliest Roads in Wisconsin:
Milwaukee | SR-190 | Between exits SR-100 and W Hopkins St

Milwaukee | SR-59 | Between exits S 1st St and S 76th St

Madison | US-51 | Between exits Anderson Rd and SR-30

Janesville | I-90 | 171B and 177

Milwaukee | I-94 | Between exits 305A and 310B
You can see the full study here.