Editor's note: Posts from the Community is the place for community announcements and event postings. If you have a community-oriented event you feel our readers would be interested in, please submit here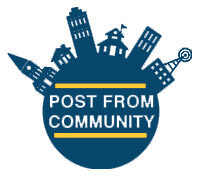 The Siebert Lutheran Foundation proudly welcomes Patricia Contreras to its Board of Directors. Ms. Contreras serves as Vice President of Community Impact at Rockwell Automation.
"Patricia brings a wealth of expertise in community relations, philanthropy, and talent engagement to the Siebert Board. Her deep Lutheran faith and roots in the Walker's Point neighborhood will further enrich our pan-Lutheran Board," said Charlotte John-Gómez, Siebert Lutheran Foundation's President. "I am very excited to have Patricia as a thought partner and leverage her strategic strengths."
Ms. Contreras was born and raised in Milwaukee and brings over 22 years of philanthropic investment experience to her role as a Siebert Director. She is passionate about social justice and helping the Latino community thrive. Among her other leadership roles, Ms. Contreras serves on the board of the Wisconsin Philanthropy Network. Past board appointments include United Way of Greater Milwaukee and Waukesha County Campaign Cabinet and Volunteer Council, and the University of Wisconsin-Milwaukee Committee for Hispanic Serving Institutions Advisory Board. Patricia was named in the Milwaukee Business Journal's top 100 Milwaukee-area Power Broker list in 2023 and its 40 under 40 Awards in 2018.
"I admire the dedication and mission of the Siebert Lutheran Foundation and look forward to learning from this incredible organization," shared Ms. Contreras. "I believe in servant leadership, and this opportunity brings together my upbringing and passion for purpose-driven work."
About Siebert Lutheran Foundation
The Siebert Lutheran Foundation maximizes collaboration, relationships, and funding to strengthen and grow organizations in the Lutheran Christian community that share the Gospel, educate children and youth, and serve the needs of our neighbors. Siebert is a private independent foundation and was established by the late Albert F. Siebert to fund Christian ministries identified with Lutheran churches and organizations within Siebert's funding priorities in Wisconsin. Siebert Serves, an initiative launched in 2019, helps Christians maximize their life's impact to God's glory through customized philanthropy management services ranging from one-time grant-making to long-term disbursement of donor assets. In 2022, Siebert granted over $4.4 million to nearly 95 organizations and ended the year with $103 million in total assets. The Foundation has granted nearly $150 million since 1976. www.siebertfoundation.org